08/05/2015
Receive e diary posts.


Lu Jian Jun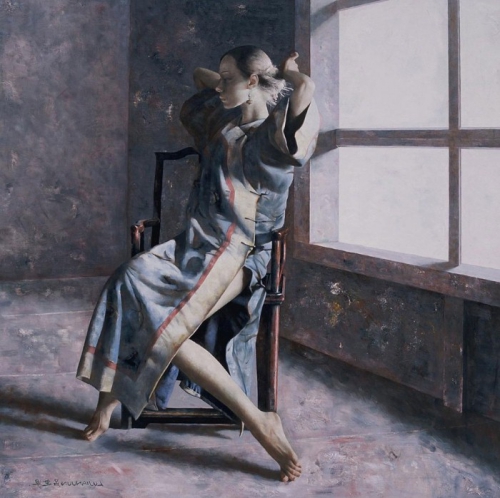 NINETEEN ANCIENT POEMS
The second poem
Qu Yuan
Zelena, greener
grass on the river bank.
Thick, dense foliage
willow branches covered in the garden.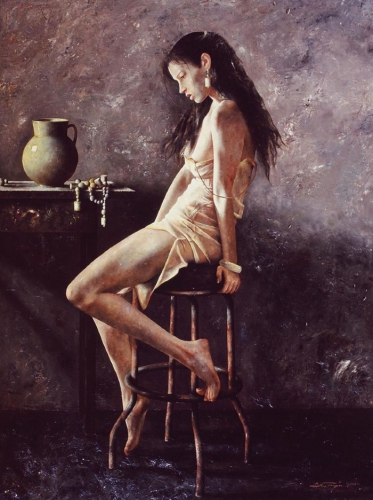 Good, Good
a woman in the house at the top -
So nice and bright -
at the open window.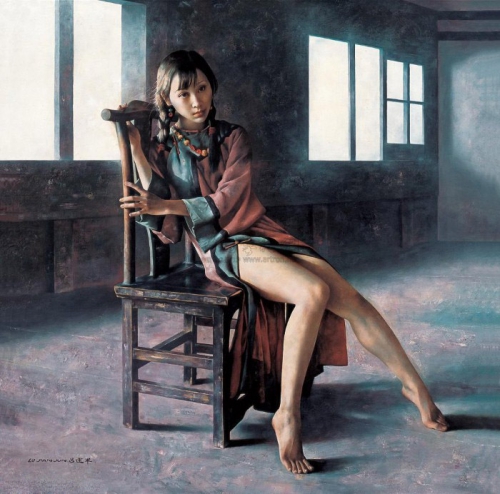 Affectionate, gentle and pure
light layer of white and blush.
And long and thin
fingers lovely white hands.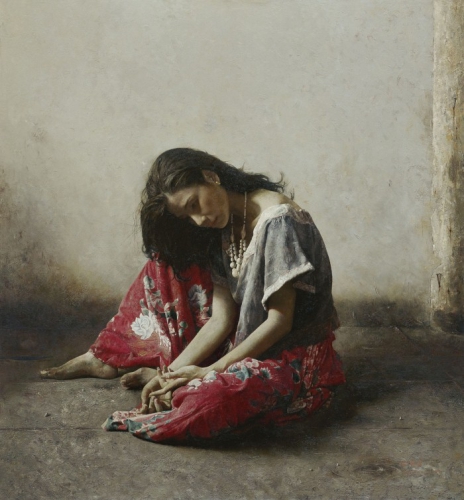 The one in the young days
for gay sang houses
Referring now
in the one that is waiting for her husband from wandering.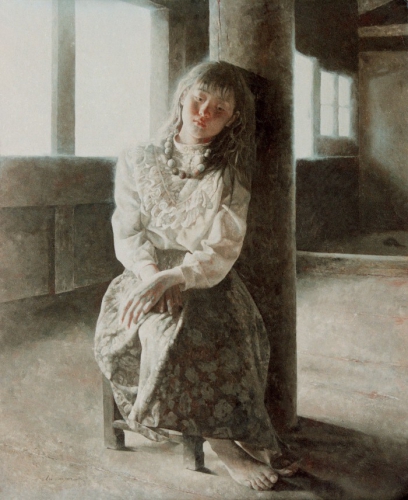 From someone else's hand
He did not return to her,
And let B
it is very difficult to keep one.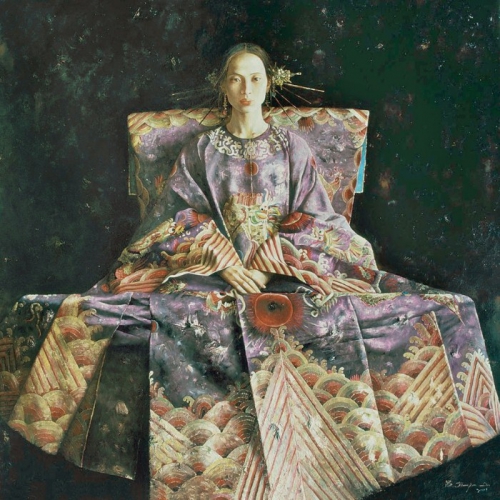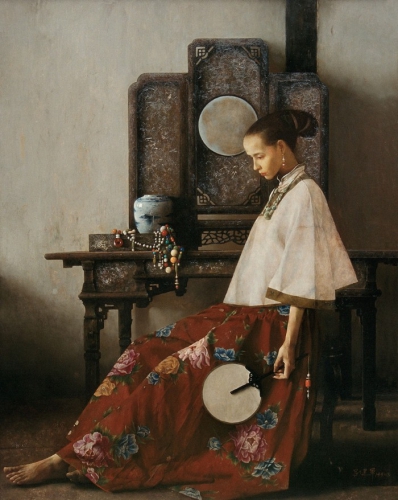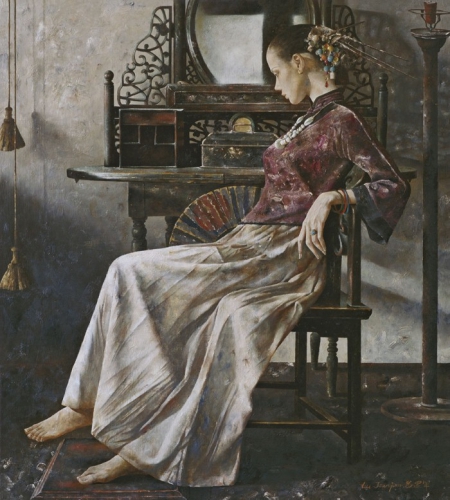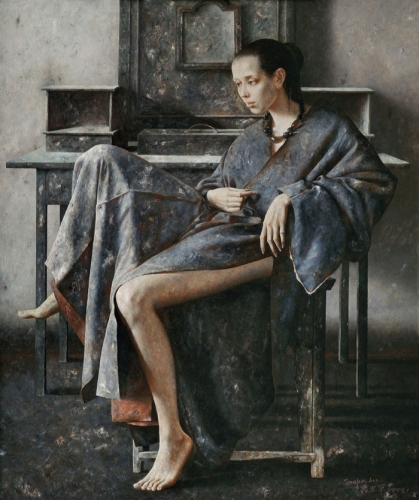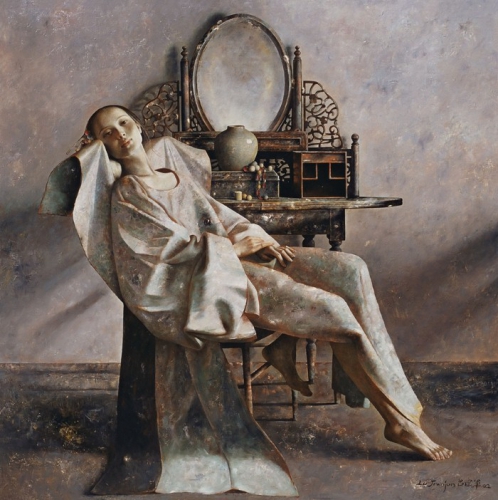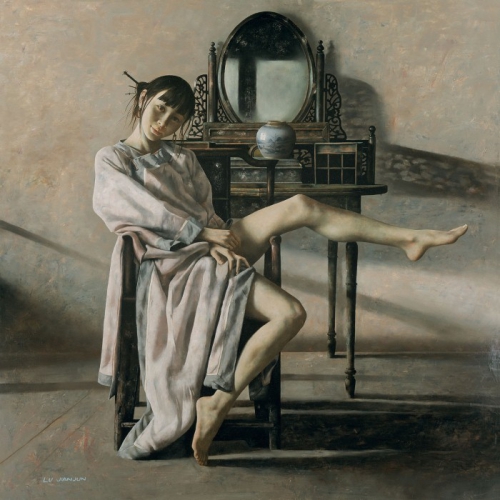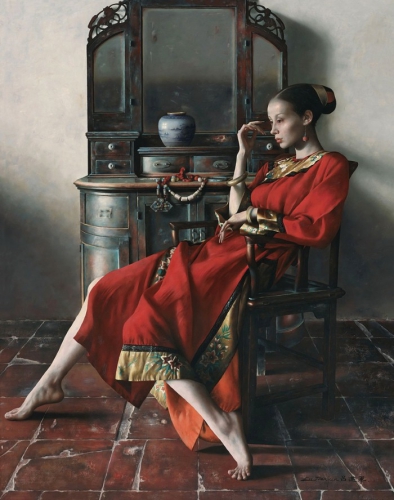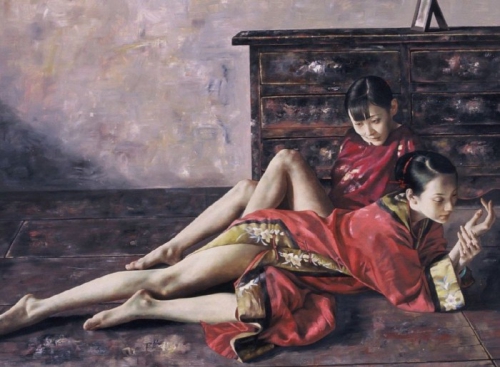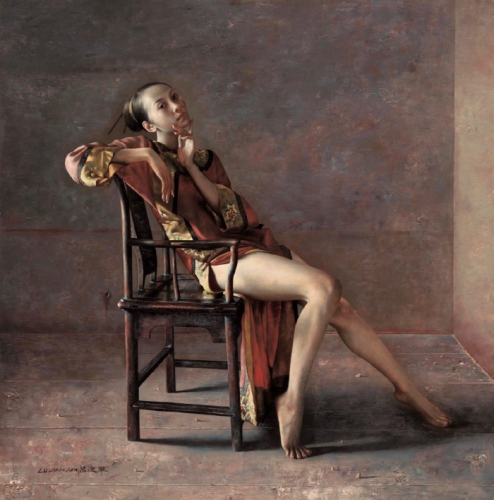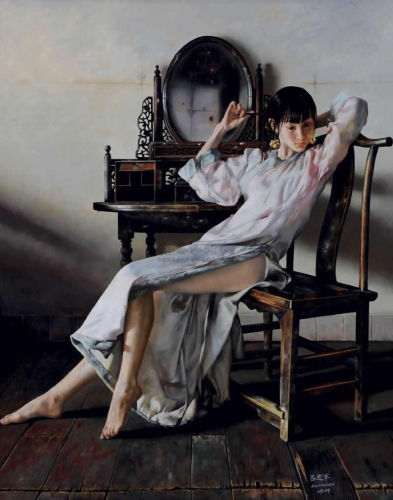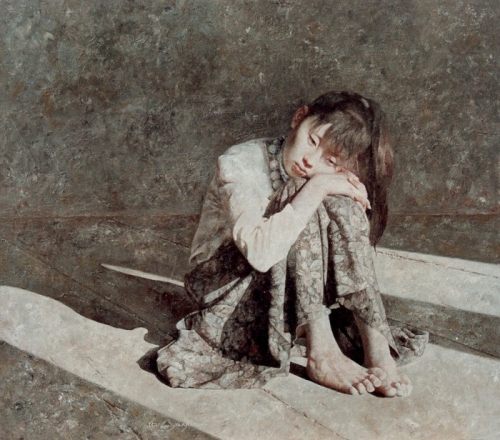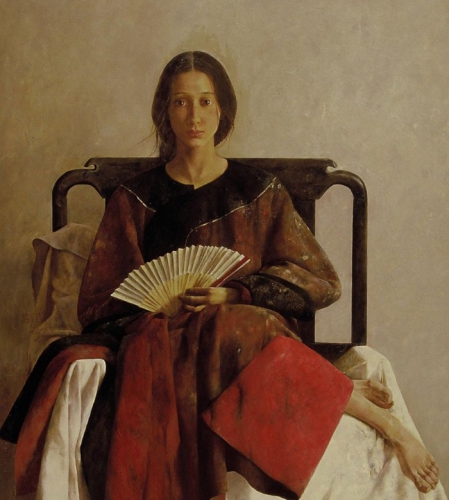 Liu Jianjun, a modern Chinese artist, the creator of art movement called Symmetrim, the author of the "Declaration art Symmetrism". His paintings the artist paints in oil technique of the same name. He was born in 1960 in Hangzhou, located near the West Lake in Zhejiang Province, China. 1960 was a year of natural disasters, covering more than three-year period, which subsequently resulted in the Great Famine who had killed one-third of the province's population.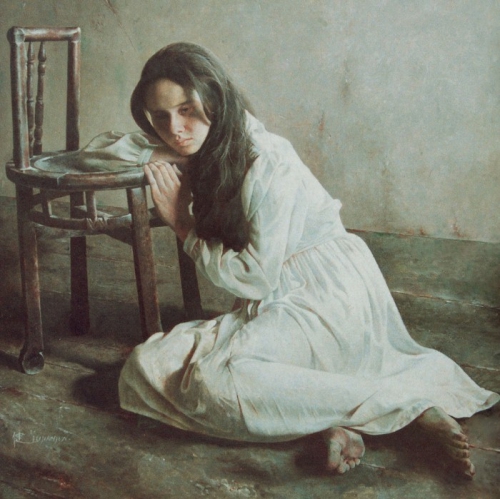 Survival Lou was regarded by many as the God-given miracle, given that many others were not so lucky. Artistic imagination, an understanding of the human condition and the undeniable skill eventually led Liu Jianjun at the Central Academy of Fine Arts of China, which the artist graduated with a scientific degree, and later, to the post of professor at the Academy of Art in Shandong Province. The technique, focus and intensity of his work is often compared to paintings by artists of the late 19th century, wrote in the style of Russian academic.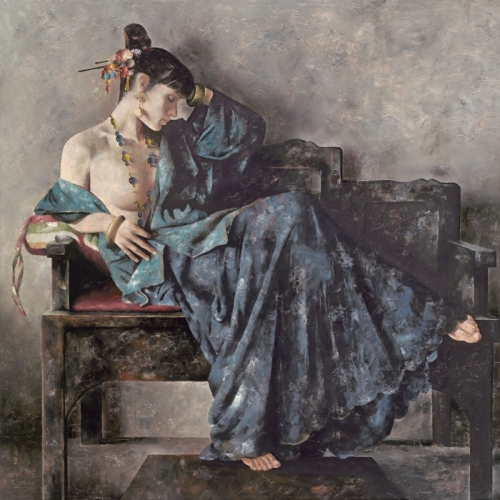 Meeting with Professor Liu Russian academic painting by Ilya Repin and his contemporaries, as impressive, which could not exert any influence on the artist's work. Pictures of Professor Lu has repeatedly awarded prizes at numerous Chinese and foreign art exhibitions and have found their way into some of the most significant private collections. Also reproductions of his works were published in newspapers and magazines.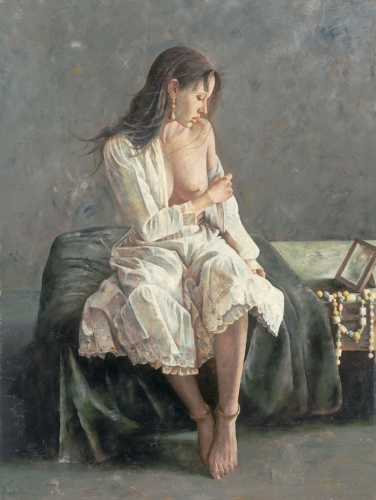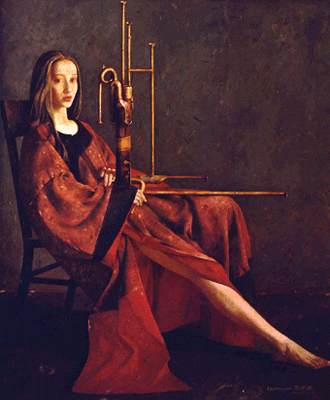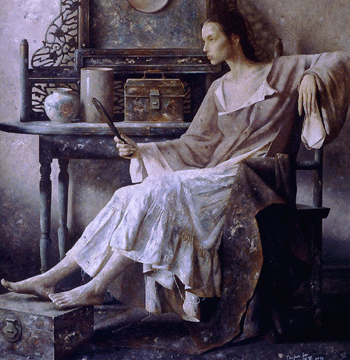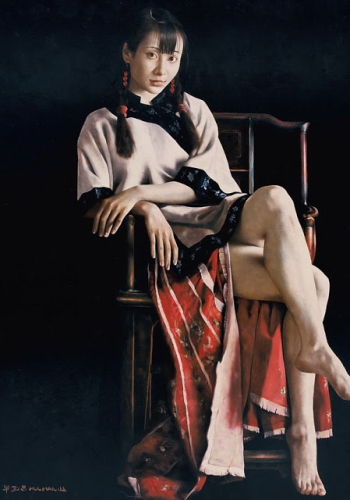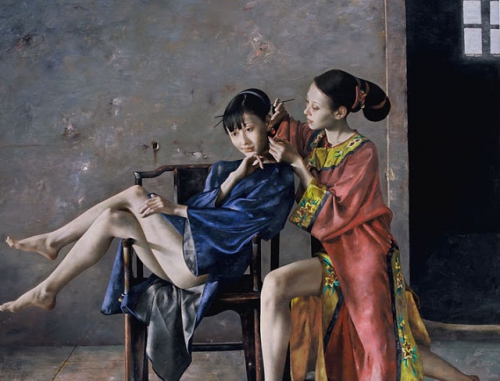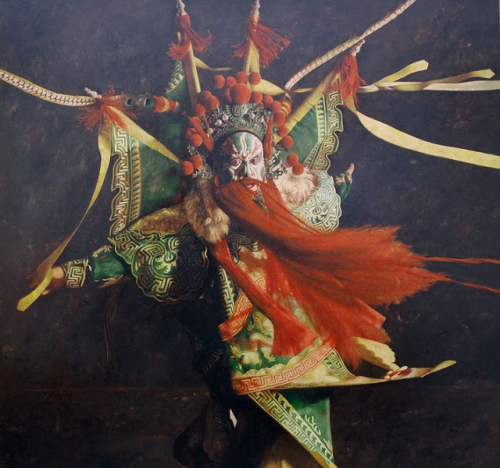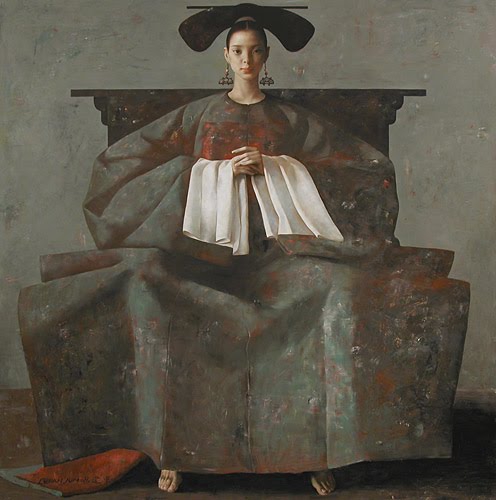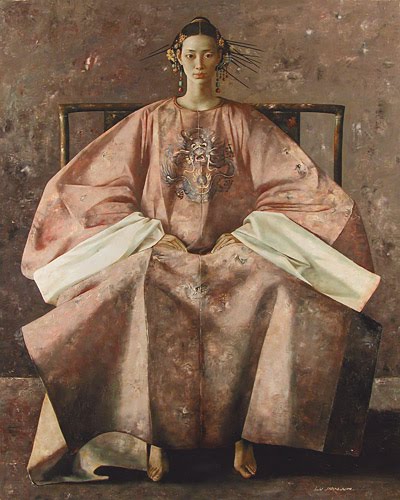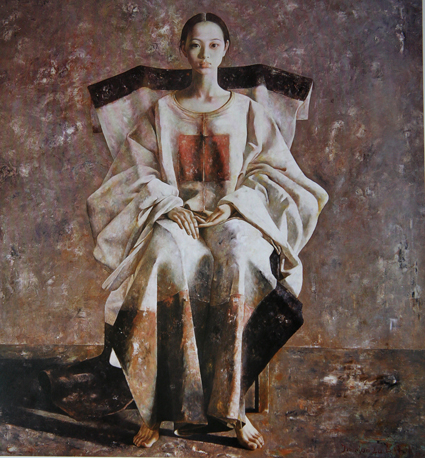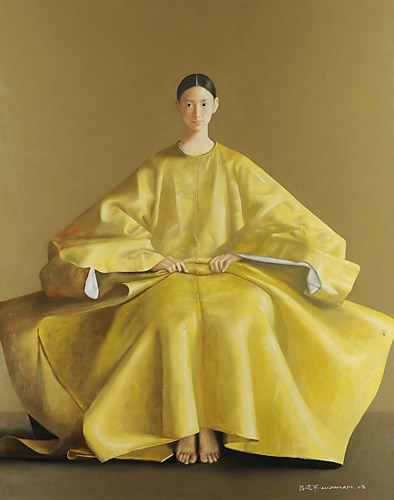 06/05/2015
Receive e diary posts.


~ Edgar Herbert Thomas (1862-1936) ~ ...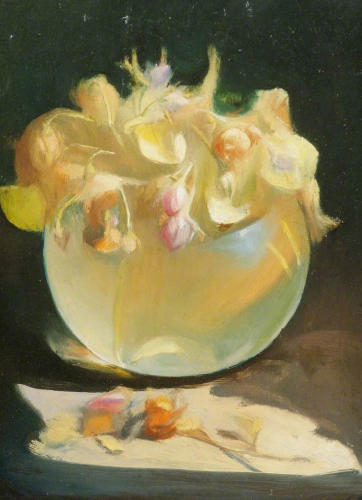 The Autumn of Roses

How many times I tell myself that relations-too complicated mechanism to keep on good intentions alone.

Some connections and wiring constantly the junk that are torn ... We need to make the connection constantly, constantly.

My heart is bursting with tenderness and sadness. Neither one nor the other is no longer fatally ...

Elena Kasyan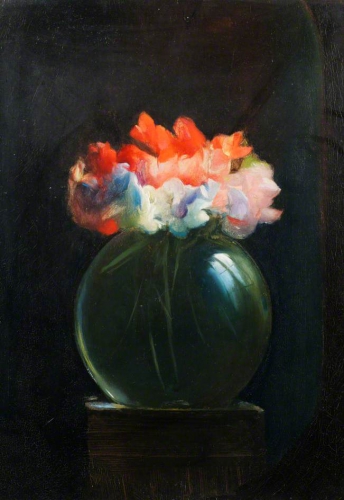 Flowers in a Globe Vase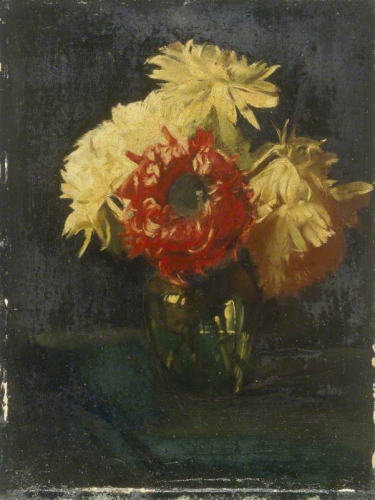 Chrysanthemums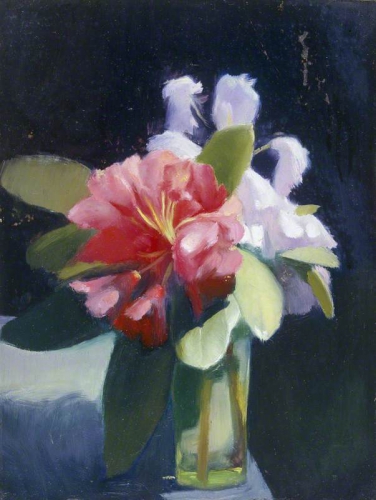 Rhododendrons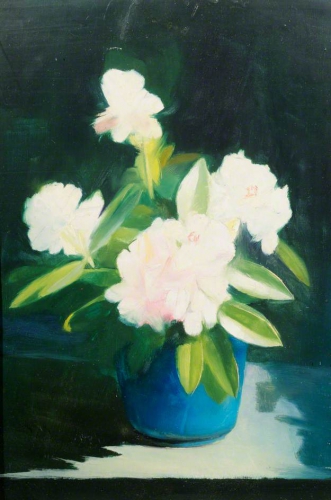 Rhododendrons in a Blue Vase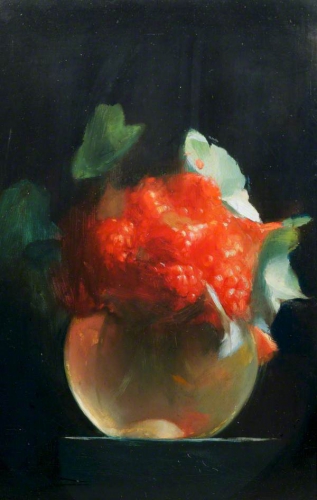 Red Berries and Flowers in a Gold ...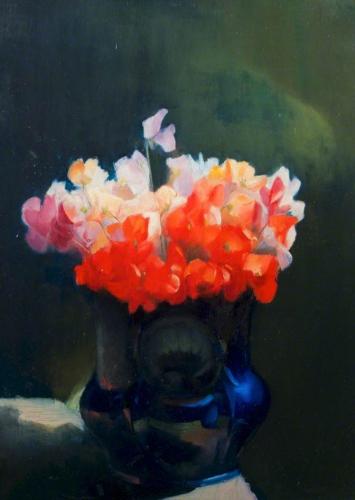 Sweet Peas in a Blue Glass Vase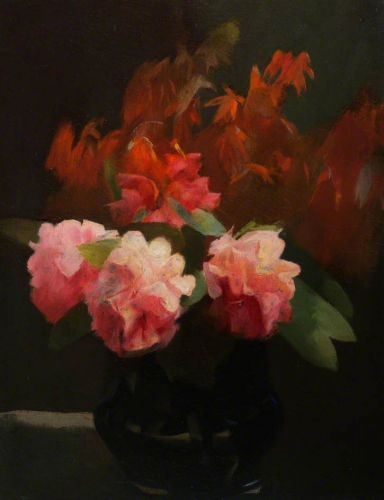 Flowers in a Dark Vase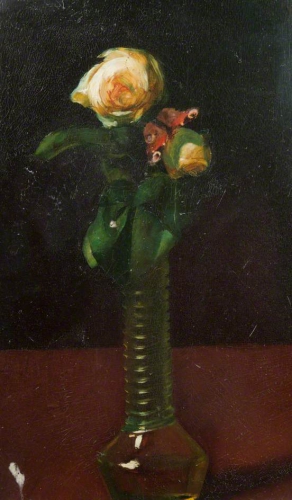 Pink Roses in a Glass Bud Vase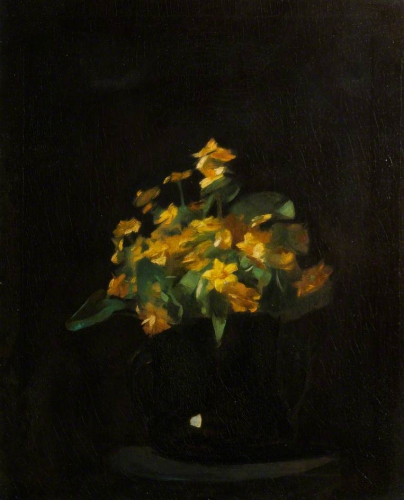 29/04/2015
Receive e diary posts.


~ Marcel Proust ... Under the shadow of the girls in the color of ... ~






That shrill, suspicious, exacting opinion, what we are looking at a loved one, waiting for a word that will give or take away from us hope for tomorrow's meeting, up to the moment when the word is pronounced, joy and despair, alternately or simultaneously risuyuschiesya our imagination - all scatters our attention when we stand face to face with your loved being and we are not able to keep the memory of its distinctive image.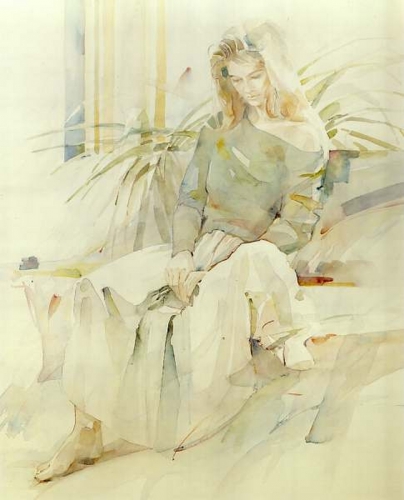 Fun - it's like a photo.
What we experience in the presence of a loved one - it's just a negative, we manifest it then, at home, when gain inside a dark room, where the presence of outsiders "not admitted".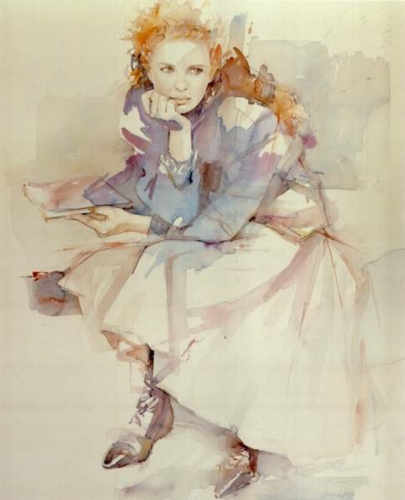 Desire to get close to them I am now able to give a respite, leave it in reserve, along with many others, I put off the execution, once convinced that they are feasible.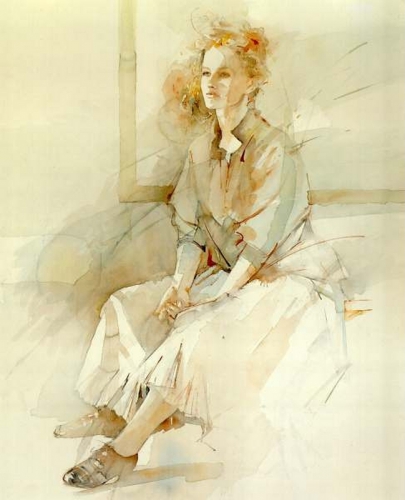 You can get involved in any woman. But in order to give vent to this sadness, this feeling of something irreparable, of the anguish that precedes love, we need - and, perhaps, it is more even than a woman, is the goal to which eagerly seeks our passion - we need a risk is not feasible.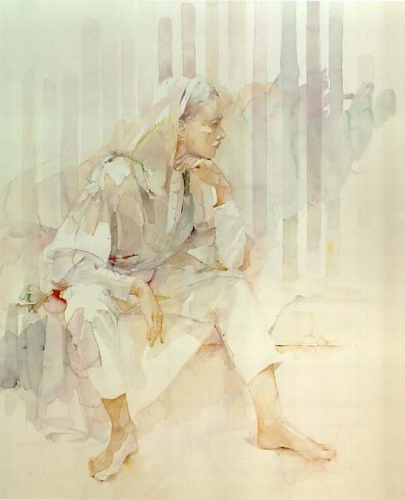 ... After all, love so much eloquence, and indifference have so little curiosity.

We learn of a loved one in strength only suffering what we are because of his experience.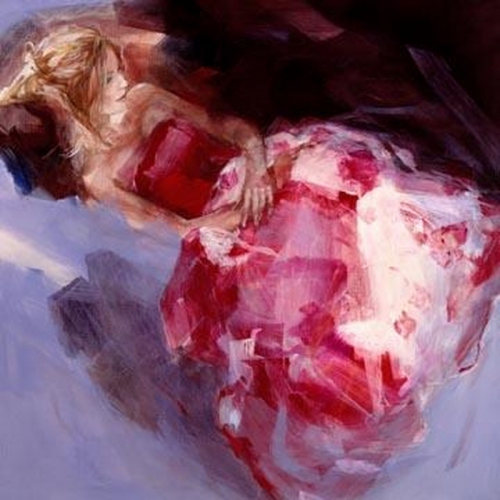 ... And more often the nature of her usual diabolical cunning adjusts so that just the possession of happiness and destroys the most happiness.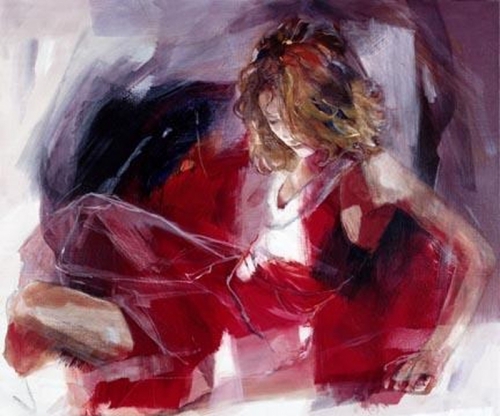 But, fortunately, it seems, destined to forever elude us. However, not usually in the evening when we had the opportunity to be happy.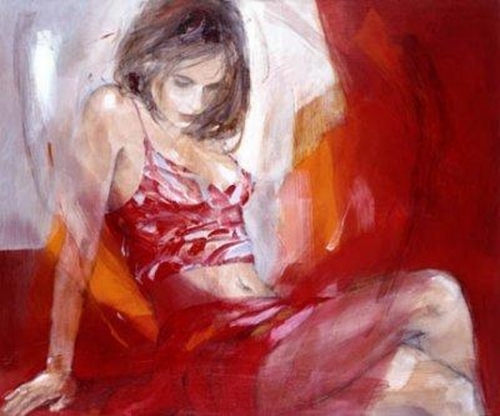 After all, if it is to speak with me on a date, I have, as now, had the presence of mind to say "no," and so, from the failure to failure, I gradually I will go so far as to not seeing her, raskhochu see her. I cried, but did not lose firmness of spirit, I learned the sweetness of sacrifice - sacrifice happiness to be with her - in order to please her then, when - alas! - I will be a matter of indifference, she likes me or not like me.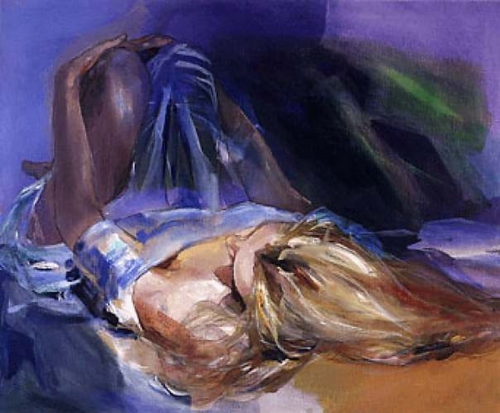 Falling in love, you do not spend time on it, to determine what is love - all your efforts are directed to ensure that tomorrow's meeting was held.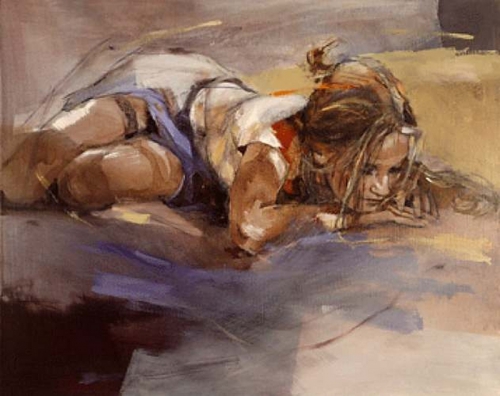 As long as you love, you feel that love is not her name, you feel that love can be revived in the future, but it will be love for another.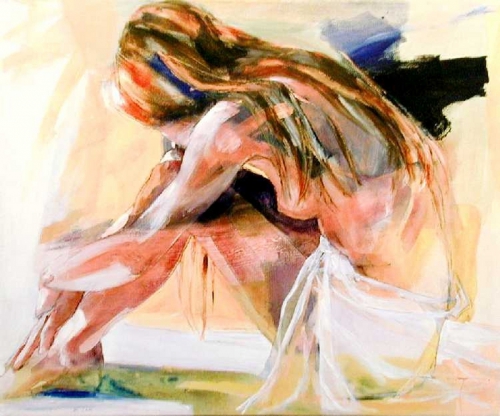 As long as you love, love has no place in our entirety; She radiated to a loved one, ran into its surface, the surface is blocked her way, knocking her to the starting point - that this reflected blow our own passion we call a sense of the other person, and it is this passion that fascinates us more than departure because we do not recognize that it comes from us.