03/11/2014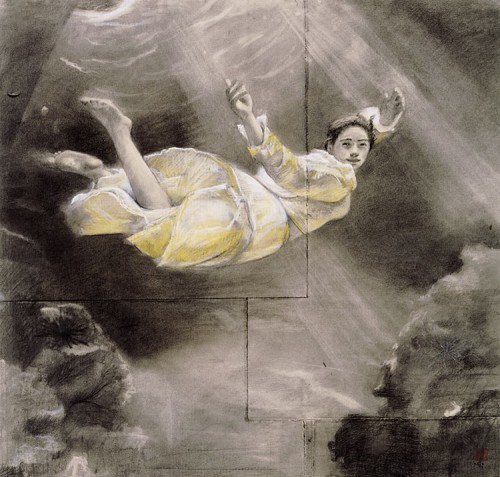 I - the wind.
I'm weak. I - only motion
Invisible lung air flow
In an effort leaves - my reflection,
In flight minutes
As you move,
Gliding clouds in the sky high.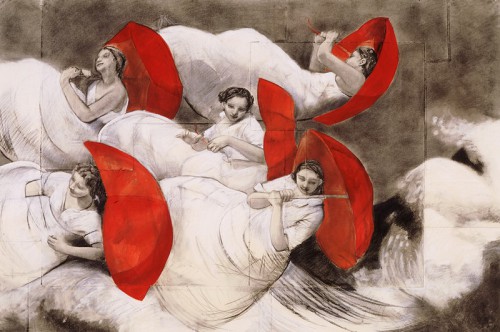 I - the wind.
I am looking for you. Where are you, well, where is it?
I need you - easy one, the affectionate and bright.
Touches you, I quietly and gently,
To many, I'm so touched - yes, sinful.
Do you want to - judge. What's the use?
I - the wind.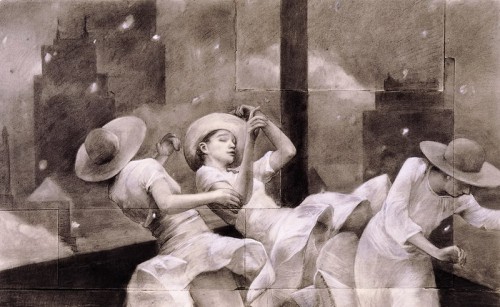 I - the wind.
Open house windows and doors,
And I'll walk a shadow behind you,
I do not buy, not sell, can not be measured,
And do not even taste it, so can you believe,
I - air. I'm not even a penny.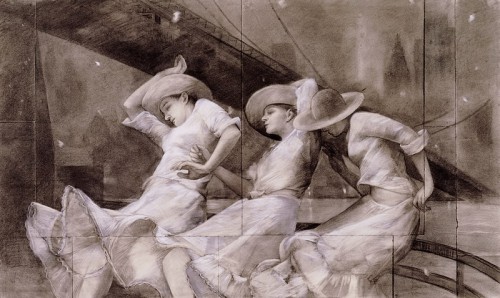 I - the wind.
I'm blind. I break trees
And the roof and walls - I had not noticed them.
With me - storm gusts, Eclipse,
And make no mistake, coming repetitions
Do you want to - I'm sorry. What's the use?
I - the wind.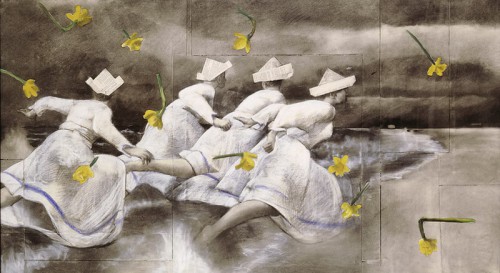 I - is free.
Lend me more palms
I'll have to dance strange dances,
But do not close them. Understand and remember
I - the wind. Always follow you in the pursuit,
But there is a closed space .........
@ Gregory Greene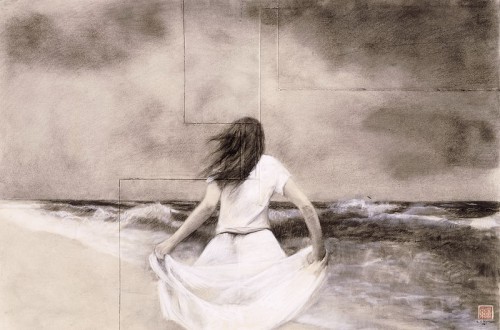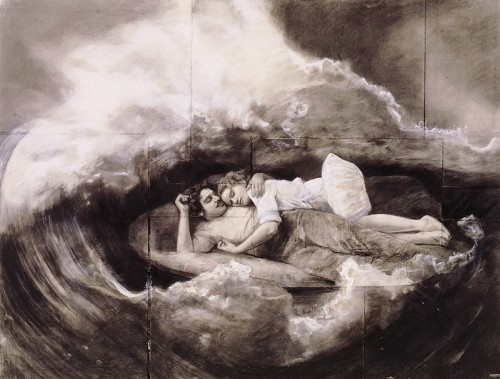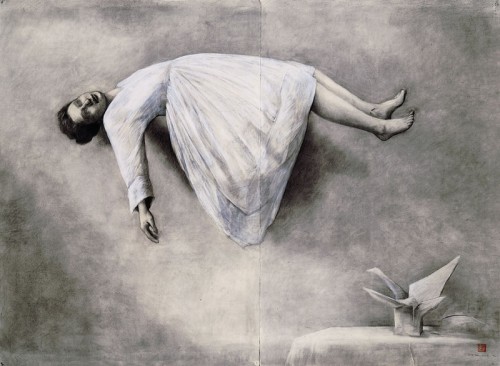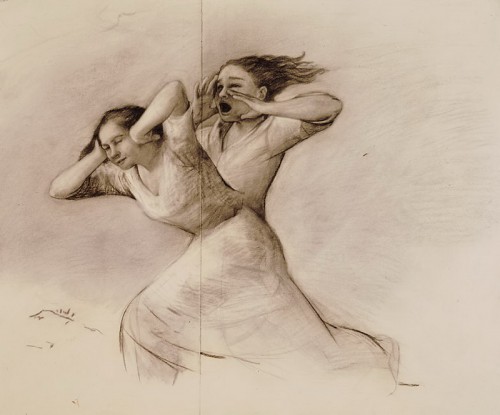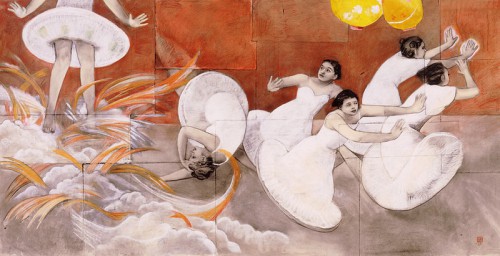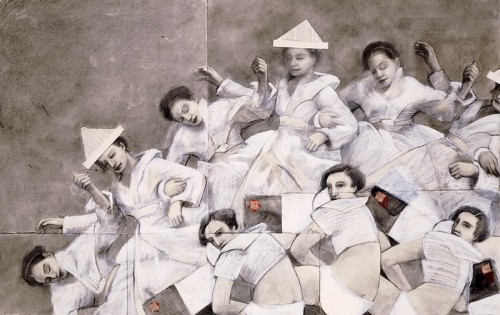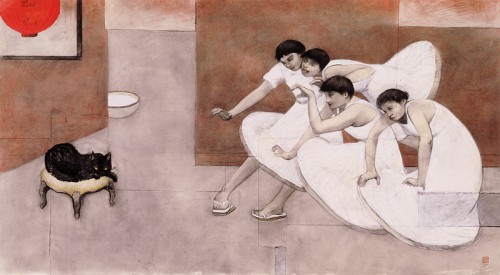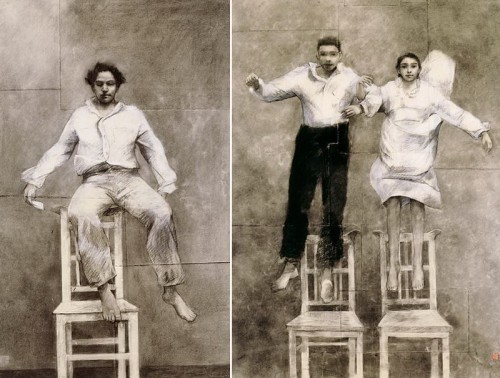 Rachel Bullock
artist working in mixed media
- Charcoal, chalk, acrylic paint.
Unfortunately no longer any information on the website of the artist is not.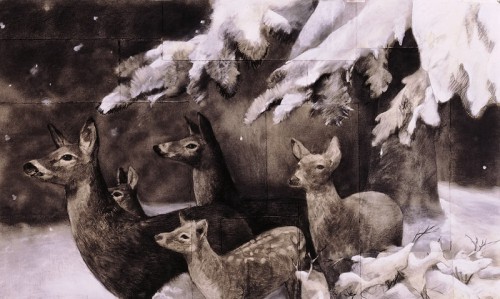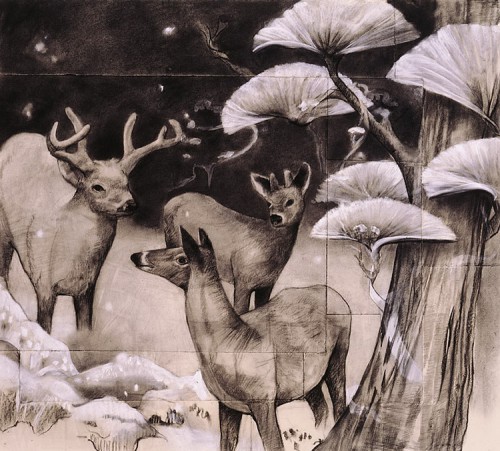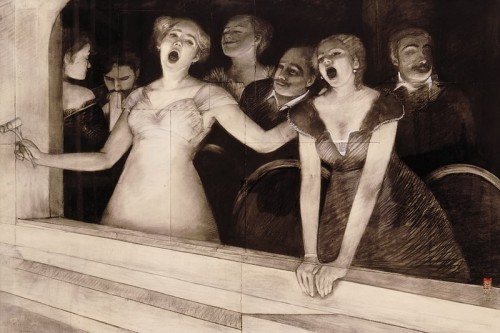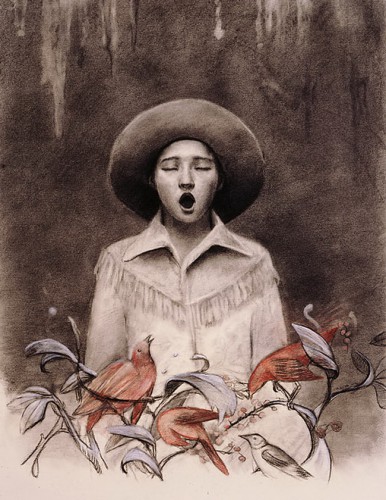 Rachel Bullock