08/04/2015
Orchestrated puzzle ... The artist Peter Milton.
Orchestrated puzzle ... The artist Peter Milton.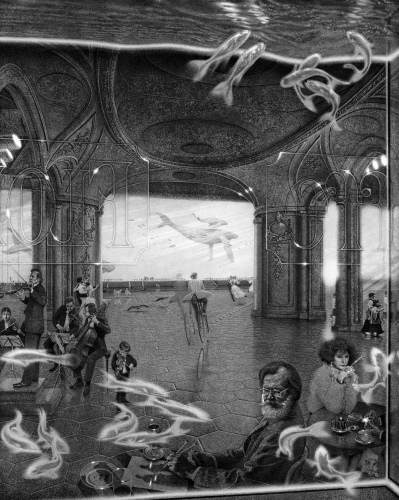 Zvuchanie

Art painter and graphic artist Peter Milton, since 1960, has generated a lot of attention. More than eighty solo exhibitions in galleries and museums throughout the United States as well as in London, Osaka, Bogota and Paris; He won prizes in Colombia, Korea, Poland; his works have been used in the Metropolitan Museum of Art, Museum of Modern Art, Bibliotheque Nationale, the British Museum and the Tate Gallery.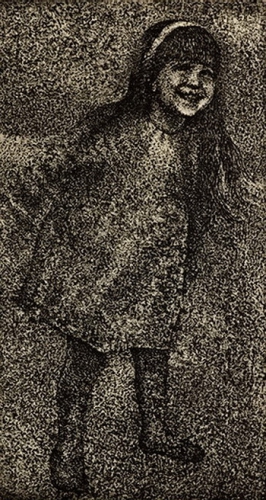 But at the beginning of his career, Milton was virtually unknown, graphite drawings and black and white prints did not attract attention. He is often called color-blind. In an era of widespread introduction of color in film, television, on billboards, in magazines and newspapers - it's very hard to capture the eyes of the public art of black and white.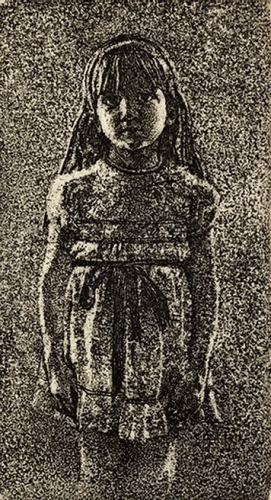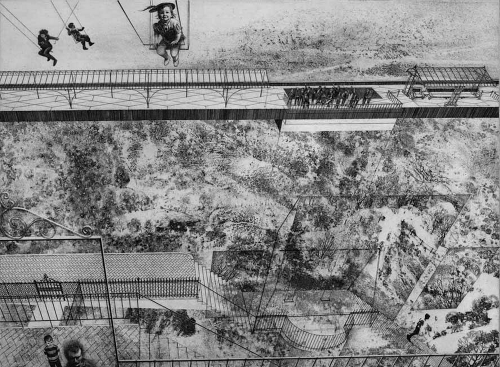 Pastoral

At first glance, the gentle and lyrical pictures - it brilliantly srezhissirovanye visual puzzle full of apparent contradictions and ambiguities and thinly veiled reference to the hidden fantasies and desires. Milton, as a brilliant master can turn a myriad of previously unrelated images, fragments and details sensitively performed songs.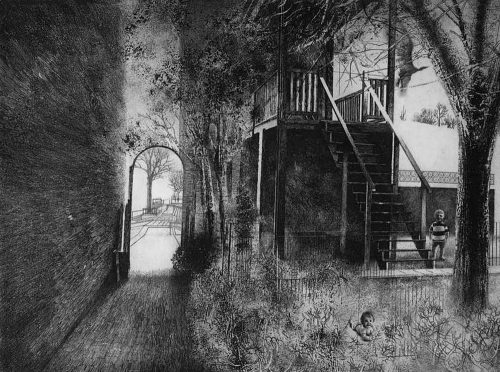 Sad

Peter Milton was born in Lower Merion, Pennsylvania, April 2, 1930. He studied at Yale University (Yale University), where his teachers were Josef Albers and Gabor Peterdi. Bachelor of Fine Arts, he received in 1954. After five years of living in Europe, Milton returned to his homeland, he moved to Baltimore, where he taught at the Maryland Institute from 1961 to 1968. There he began to translate their creative energy.
Peter Milton wrote: "I found that my reward in an unexpected joy surprising and mysterious effect when all the knowledge, finally, as if by magic combine to produce a completely unknown magical ending."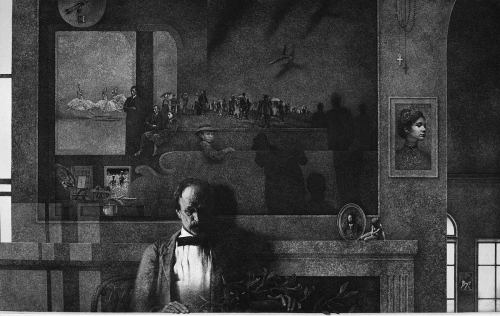 Lileyniki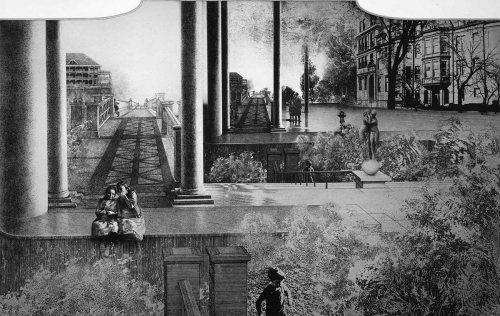 The First Gate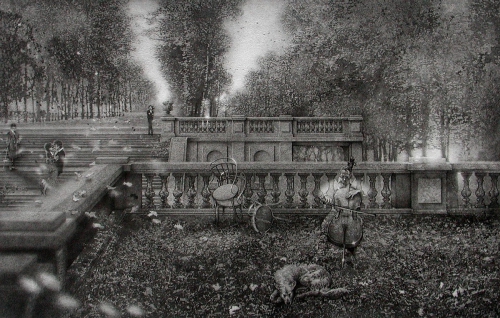 Pavana. (Grand ballroom dance common in Europe XVI century)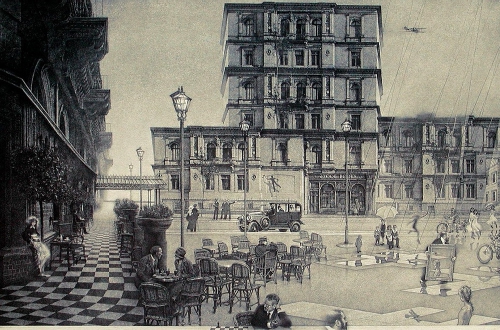 Ministerstvo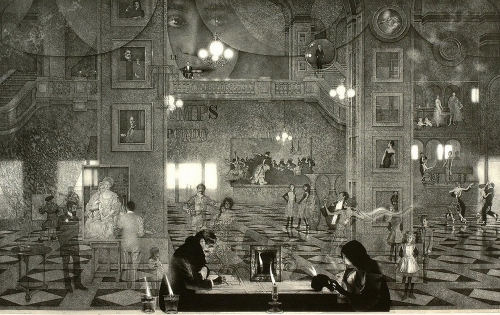 V Search of Lost Time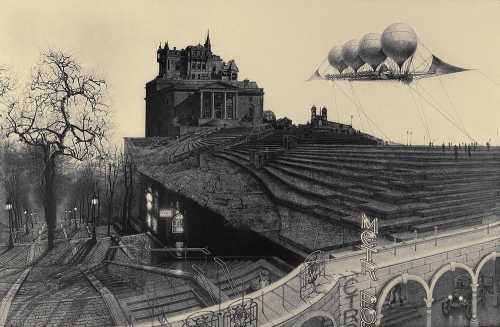 Posadka for Cythera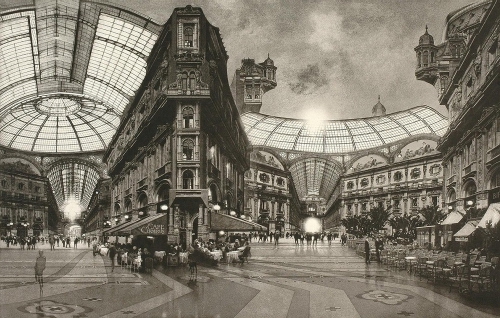 Continuum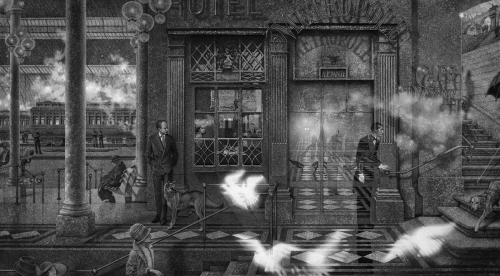 Poezd from Munich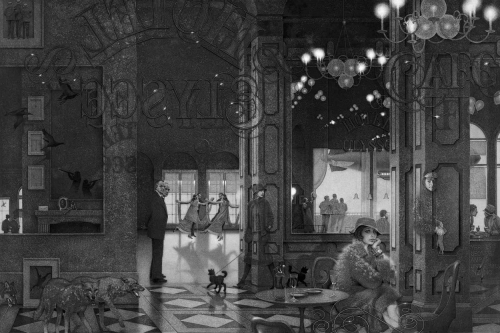 Hotel Paradise Cafe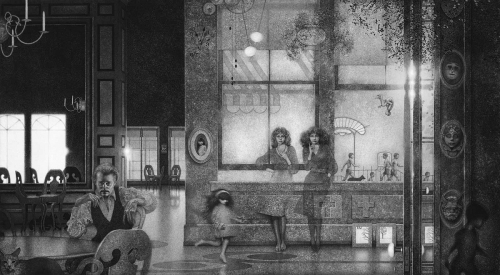 Vsya family assembly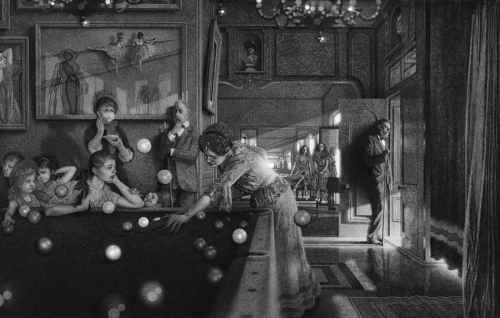 Teper all Mary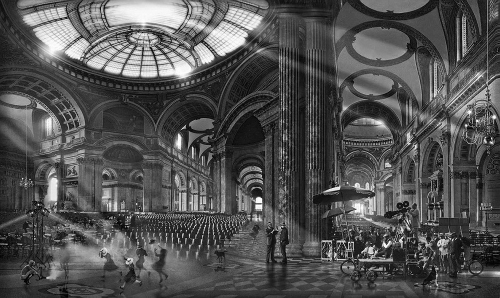 Tracking shot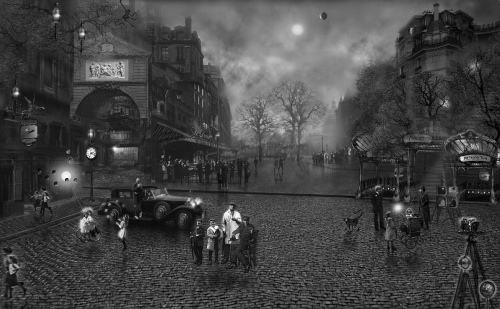 Zatmenie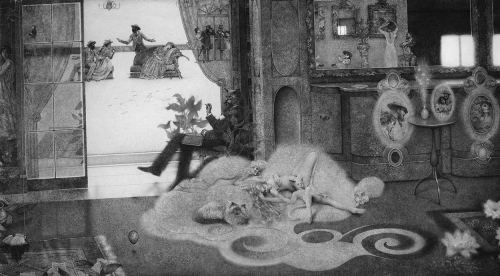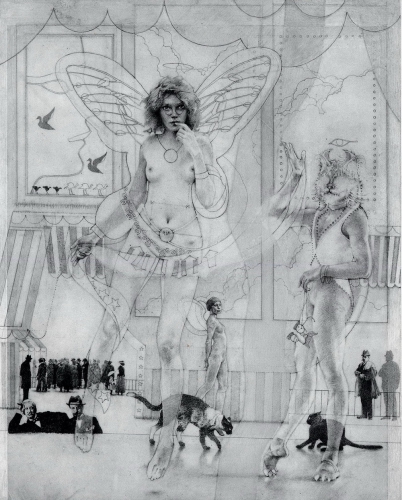 Cats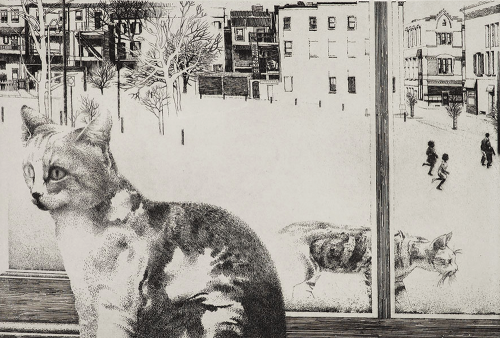 Dzhuli on the window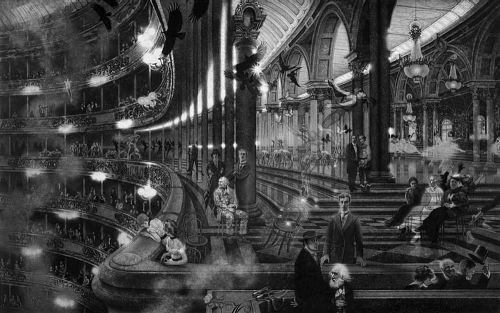 Nizhinskie variations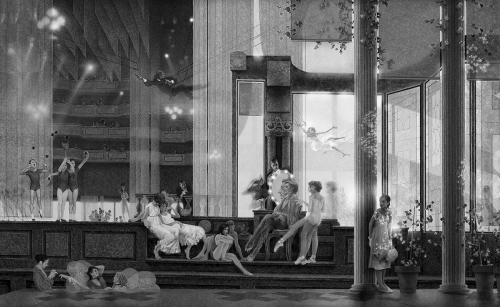 Zelenaya room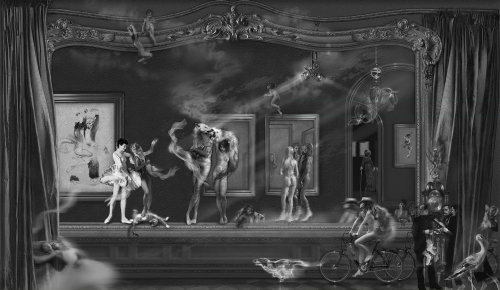 Generalnaya rehearsal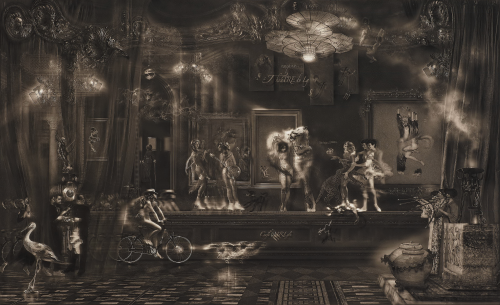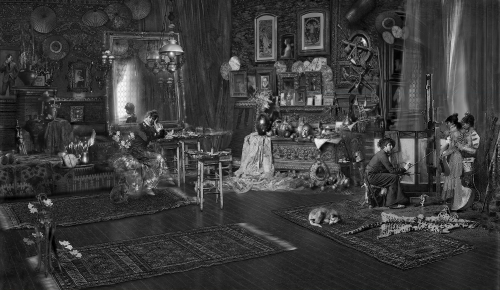 Vzglyad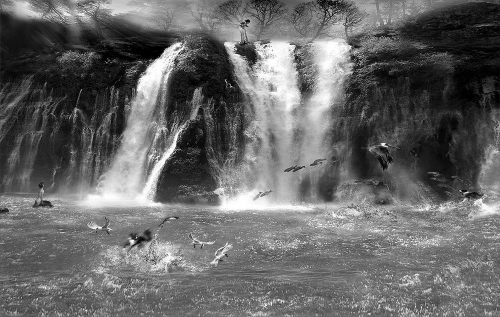 Vodopad

The site Peter Milton tells in great detail about the creation and history of his work. Interesting images are risen in large format - works clickable.