24/01/2015
No story of more woe, than the story of Romeo and Juliet.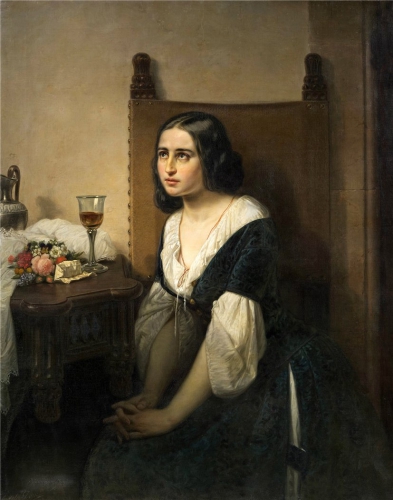 Domenico Scattola (1814-1876) Juliet takes a sleeping pill.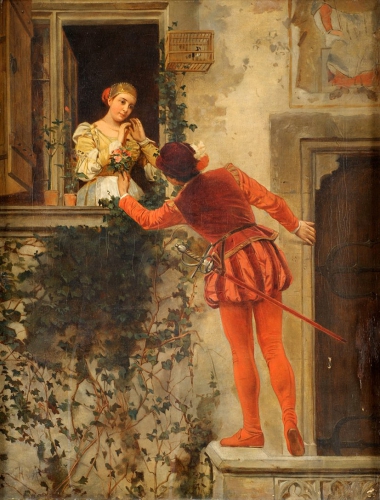 Heinrich von Angeli (1840-1925) Romeo and Juliet
Two notable names as well
Respectable, lived in Verona,
But hatred tormented them for a long time -
They are always at odds with each other.
Until the rebellion brought their quarrels,
And their hands stained with blood;
But they produced two hearts,
For evil feud, Burning Love,
And the sad fate of two lovers
Vintage strife ceased.
The names of those fierce fighting,
Lovers death, passionate love of their power -
Here's what we have here now you portray
Asking you for two hours of patience,
And if you miss that, you give
We have to act on the stage of explanation.
The prologue of the play Shakespeare's "Romeo and Juliet"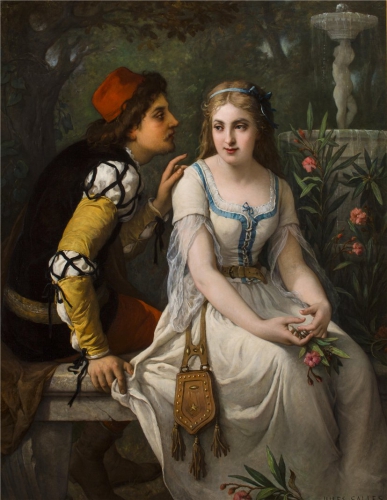 Jules Salles-Wagner (1814-1898) Romeo and Juliet
Romeo:
Alas, love, though she is blind,
Without eyes find what it ways
Reach us and dominate us.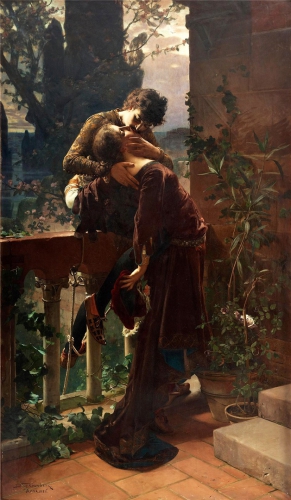 Julius Kronberg (1850-1921) Romeo and Juliet on the balcony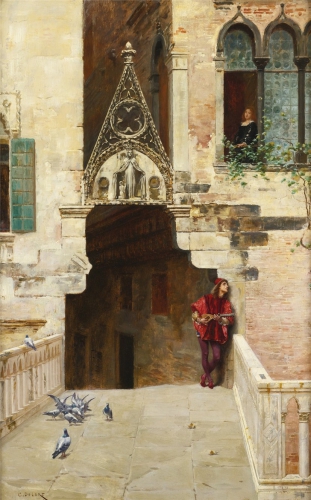 Charles Edouard Edmond Delort (1841-1895) Romeo and Juliet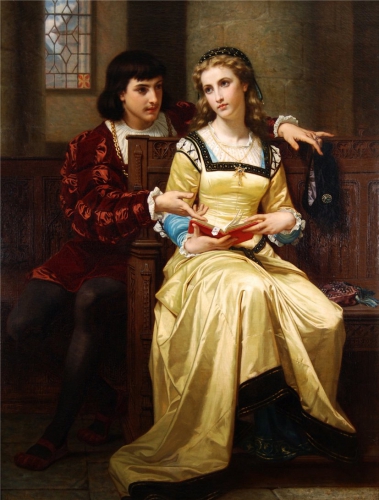 Hugues Merle - Romeo and Juliet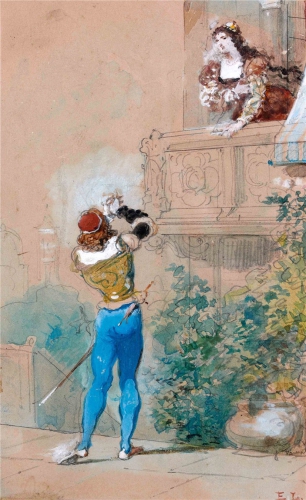 Eugene Lami - Romeo and Juliet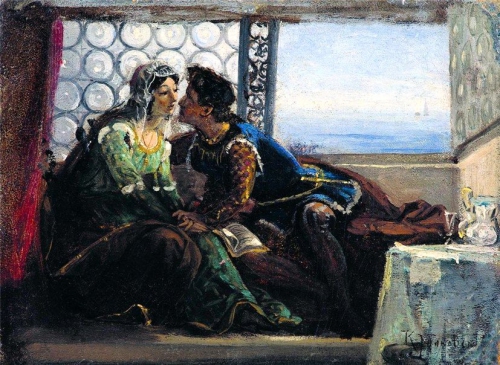 Disney Prints Betty Boop Snow White 8 x 11 Inch
Makovsky KE - Romeo and Juliet, 1890